ABOUT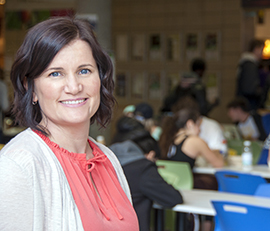 Psychologist Lesley Lutes promotes healthy eating to ultimately provide affordable, evidence-based treatment to the community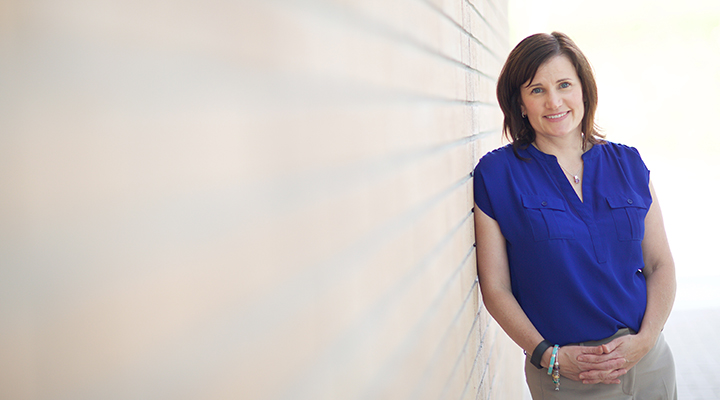 ONE IN FOUR ADULT CANADIANS and one in 10 children have clinical obesity, meaning six million Canadians living with obesity may require immediate support in managing and controlling their weight. Why Psychology?
Lesley Lutes is encouraging Canadians to take small steps toward healthy eating by making changes one meal or one choice at a time.
According to Lutes' research, a small-change approach to weight loss and knowing the patterns, reasons and times you eat (or don't eat) are more important to long-term success than following a prescribed diet that teaches you nothing about your triggers or eating habits.
"The QQF (Quantity, Quality, and Frequency) model is a powerful concept for a lot of patients," says Lutes, Director of Clinical Training in the Department of Psychology. Instead of looking at something as a yes or no food, Lutes is shifting patient decision-making to informed choices.
"If you have French fries five times a week, you most likely will not lose weight that week. However, if you have them once a week or start moving from large to small fries each time, you can still eat them and lose weight."
CLINICAL CARE FOR THE PUBLIC
Lutes launched an on-campus healthy weight service for faculty, staff and community participants. It is hosted by the Interprofessional Clinic at UBC's Okanagan campus, which combines the expertise of faculty experts from social work and psychology.
The program is led by doctoral students under the supervision of Lutes, a registered clinical psychologist, as part of the students' degree program requirements.
Patients receive individual treatment, plus attend a 10-week cognitive-behavioural group therapy program for weight loss. Lutes' goal is to provide affordable, evidence-based weight management treatment to the community.
Equally important to Lutes is mentoring and training doctoral students to become the best clinical psychologists they can be. "That is what is so special about the clinical psychology program at UBC Okanagan—it achieves both goals at the same time."
An internationally recognized researcher, Lutes aims her research at adults and children in under-served populations.
To find out more about the service, contact the Interprofessional Clinic by email at ipc.ok@ubc.ca.