ABOUT
"I am committed to working with children in education, to help empower them and to help these children find their purpose regardless of their upbringing."
Indigenous Studies undergrad Mary Song pays forward the guidance she receives from elders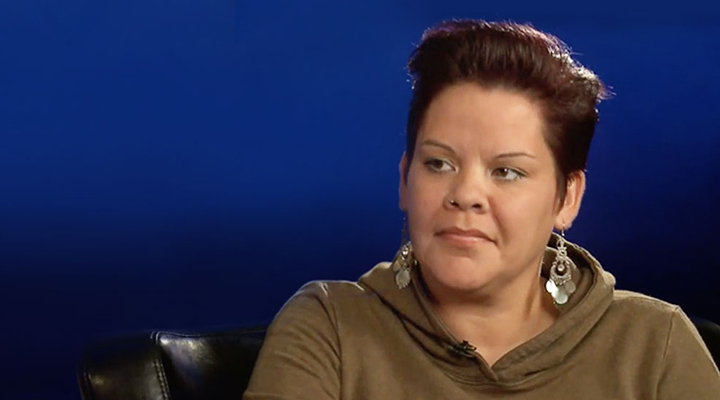 MARY SONG was born an intergenerational residential school survivor. She grew up impacted by facets of colonial residential school, including abuse, lack of affection within the family structure, and post traumatic stress disorder. Why Indigenous Studies?
As a teenager, Song found addiction in many forms. In 2004, she lost her partner of eight years to alcohol poisoning. She was lost, struggling to establish a clear identity. Then in 2009, she decided enough was enough. To date, Song has been clean and sober.
Song enrolled at UBC's Okanagan campus in 2013. During her first year in Indigenous Studies, she also began learning about her mother's history, as her mother was on a journey to tell her story for the first time.
Song's world began to shift, as she came to understand her mother's way of living and the reasons why she grew up they way she did.
Hearing her mother's story inspired Song to push for a clearer understanding of all the systems that played a role in her mother's life and within her own. This is the motivation behind her research project: analysing and evaluating indigenous student experiences in the education system.
For Song, the learning continues as she completes her undergraduate degree in Indigenous Studies, while preparing her master's application in this field.
THE CIRCLE OF HEALING
Song credits three Indigenous Studies professors at UBC Okanagan who made a difference along the way to earning her degree: "Dr. Gregory Younging encouraged me to help those who still don't know why they grew up the way they did, and are still asking those questions. I am inspired by Dr. Margo Tamez's use of words, and her passion for working with many indigenous organizations and groups around the world. And I am ever grateful to Dr. Jeannette Armstrong, who lifted me up and pushed me to find myself within my own personal journey and research area."
Beyond the people, the services at UBC Okanagan also contribute to Song's experience.
"Aboriginal Programs and Services has helped me in so many ways," she says. "There are many resources available, ranging from academic advising, peer mentoring, and networking, that I needed and was provided."
Coming full circle, Song now gives back by participating in the Aboriginal Programs and Services' Peer Mentor Program to help other students find support and resources they need on and off campus.
HELPING HANDS
Looking back at her undergraduate studies, Song cherishes the learning opportunities, stimulating discussion, and idea sharing in the Indigenous Studies program. Song is particularly passionate about helping indigenous people get to the moment where understanding or forgiveness occurs—to truly heal from trauma.
"Attending the Truth and Reconciliation Conference (TRC) in 2013 opened my eyes to see how much healing is still needed for those affected by residential schools and the Sixties Scoop," says Song.
"This experience showed me that I am not alone. I am a survivor among many. This is exactly why I am committed to working with children in education, to help empower them and to help these children find their purpose regardless of their upbringing.
"I grew up without grandparents to go to for guidance. As a result, I have sought out and have collected older figures along the way for direction and support.
"Our elders are a very important source of information. They hold the foundation and roots of our culture. There's much to learn from them, a wealth of knowledge and experience to tap into.
"I hope to one day serve in this role for the younger generation. But for now, I am no longer lost. I have found my calling to help indigenous students in school."
—by May Li