ABOUT
Name
Sepideh Pakpour
Role
Assistant Professor
Program
School of Engineering
Faculty
Applied Science
Campus
Okanagan (Kelowna, BC)
Education
Postdoctoral Fellowship, Infectious Disease & Microbiome, Broad Institute of Harvard & Massachusetts Institute of Technology
Postdoctoral Fellowship, Biological Engineering, Massachusetts Institute of Technology
Postdoctoral Fellowship, Harvard T.H. Chan School of Public Health
PhD, Biology, University of British Columbia
Master of Science, Food Science & Agricultural Chemistry, McGill University
Bachelor of Food Science, Shahid Beheshti University
"Finding a balance with microbiome is crucial to our physical and environmental well-being. Solutions can come in many ways, and research in this area is already helping to establish a roadmap so we can better understand it."
A New Generation of Engineering
Assistant Professor Sepideh Pakpour is exploring how the microbiome can be used as building blocks to a healthier world.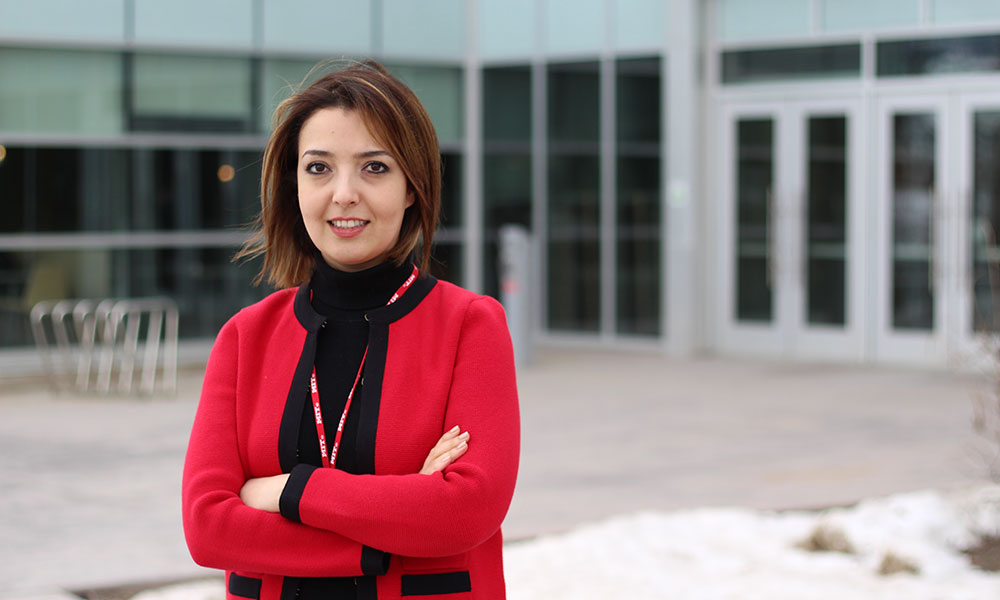 THE DEFINITION OF ENGINEERING, and what engineers do, is constantly evolving. Engineering as a discipline continues to grow beyond the design, creation and analysis of built environments to so much more.
Find out more about Engineering For Dr. Sepideh Pakpour, an assistant professor at the School of Engineering and principal investigator at the Pakpour Laboratory for Biomedical Microbiome Research, engineering encompasses the investigation of how the microbiome impact our world and how to use microbes to improve health and productivity.
With a background in molecular biology and microbiology, Dr. Pakpour epitomizes a new generation of engineers who bring expertise from other disciplines to complement the engineering toolbox when addressing important social challenges related to health.
Humans have evolved in close relationship with diverse microbial consortia, referred to as the human microbiome. Consisting of bacteria, fungi, protozoa and viruses that live on and inside humans, some of our microbiome are vertically passed from our parents to us, while others are shaped by our lifestyle and environment. The relationships between the human microbiome, human health and environmental quality — both indoor and outdoor — are poorly understood and likely to be vast in their implications.
After completing her PhD — which focused on the microbiome of the built environment — at UBC under the supervision of Dr. John Klironomos, Dr. Pakpour undertook research at Harvard Medical School and the Massachusetts Institute of Technology. There she investigated the connections between the microbiome, infectious diseases and their relationship with indoor spaces.
When she returned to UBC as an assistant professor at the School of Engineering, she continued that focus by bridging the disciplines of microbiome sciences, building sciences, and the science of infectious diseases.
Currently, Dr. Pakpour and her research team are hard at work seeking to better understand the forces and factors influencing the human microbiome, and how microorganisms interact with the environment, with each other, and with their host. "Whether together or apart, these microbiome dictate a lot about how we live," she explains.
The team also aims to capture long-term dynamics in microbial ecosystems and model microbiome interactions with environmental variables such as disease onset, key human health performance indicators or building design characteristics.
"Our findings are setting the stage for health care and structural solutions to make us, and the world around us, stronger and healthier," says Dr. Pakpour. "Finding a balance with microbiome is crucial to our physical and environmental well-being. Solutions can come in many forms, and research in this area is already helping to establish a roadmap so we can better understand it."