ABOUT
Name
Tammy Burnette
Role
Alumna
Program
Management
Faculty
Management
Campus
Okanagan (Kelowna, BC)
Education
Bachelor of Management (2009)

Hometown
Edmonton, Alta.
"Being in the cohort system and having a group of people you can study with because they are all taking the same courses was great."
Summer internship helped jumpstart alum Tammy Burnette's impressive career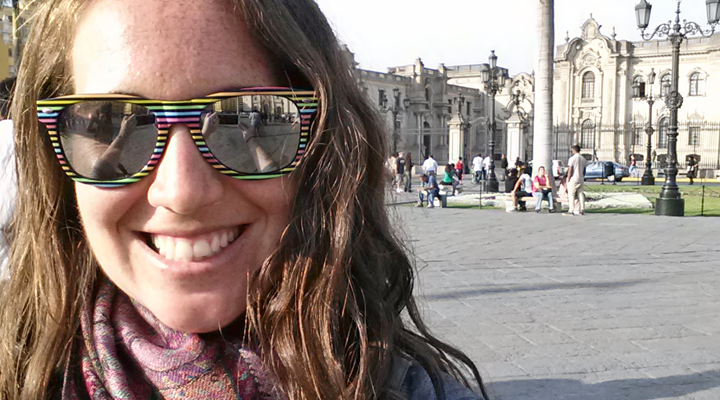 WHEN TAMMY BURNETTE graduated from the Management program at UBC's Okanagan campus she knew what she wanted to do and where she wanted to do it. Why Management?
Two months later, the part-time job she juggled along with two others and a full course load, was upgraded to a full-time position as system analyst for the Mark Anthony Group, an international alcohol distributor. Six years and multiple promotions later, Burnette is living in Chicago where she is Senior North American Production Planner applying the concepts she learned as a Faculty of Management student at UBC Okanagan.
"I feel like they really taught us how to think through a problem, dissect it and work off the branches of it rather than just writing a report covering A, B, C, and D," she says. "I'm constantly using things I learned in school."
LOCATION, LOCATION, LOCATION
Burnette says location and campus size were key considerations when choosing a university, as was having a Bachelor of Management (BMgt) degree from UBC.
"To me location absolutely mattered because I wanted to have a life outside of school, and I like Kelowna because it is a smallish town where you can go out and run into classmates."
Having access to professors inside and outside the classroom was also important. Burnette remembers being mystified by a complex concept until a professor patiently explained it to her until she understood.
"That's the thing about UBCO professors. You can show up and they have time to help."
REAL-WORLD EXPERIENCES
Hands-on learning opportunities are at the heart of the Okanagan campus management program. They provided Burnette with invaluable experience solving real-life business problems faced by organizations and local companies. Competing at the Manitoba International Marketing Competition, where teams compete against one another in a virtual marketplace, is another highlight from her time at UBC Okanagan.
"Teams from all over the world were competing in the same marketplace with the exact same product to see what would make their product better than everyone else's. It was really hard work but a lot of fun."
Teams were challenged with making decisions every week based on market share and were graded based on weekly progress and the strength of a final panel presentation in Winnipeg. Burnette's team didn't win but did learn how to make decisions in an evolving environment.
"It was a huge learning curve," she says.
Burnette adds how she made lifelong friends while at UBC, and she's convinced the size of the campus and the way the Management program is structured contributed to the sense of camaraderie she felt.
"Being in the cohort system and having a group of people you can study with because they are all taking the same courses was great," she says. "We've got a really tight group of friends from those days."
—by Anne-Rachelle McHugh